A Chat with Kevin Kuyers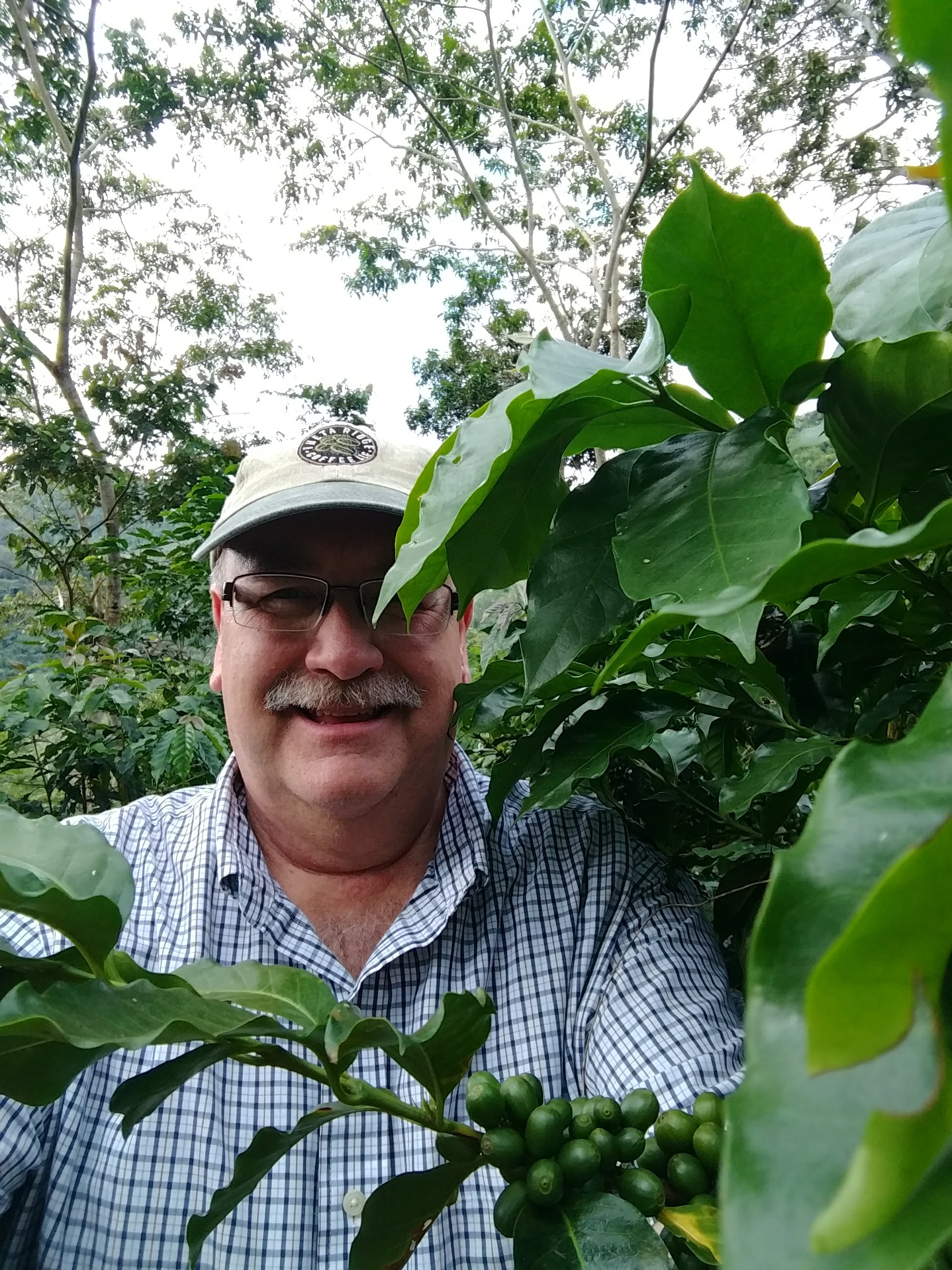 Fondest Memory of Retreat is "Just great times visiting with old friends and making new friends."
In preparation for this year's CRG Retreat, we've been chatting with some of the many volunteers who make events like this possible. Today, we'd like you to meet KEVIN KUYERS, a CRG Retreat Veteran!
Who is Kevin Kuyers?
Kevin Kuyers: Started in coffee over 21 years ago. Green coffee importer. Married with 3 children. Loves the business, enjoys traveling around the world finding great coffees and great people.

What does CRG Retreat mean to you?
KK: Great weekend of learning, sharing, roasting and fun. Along with getting to know new people.

How many Retreats have you attended?
KK: All but the first one
How have you been involved with Retreat in the past?
KK: Attended many as a participant but also sponsored every retreat. Also volunteered at many Retreats.

What's the best thing about being involved with Retreat?
KK: Being able to interact with so many roasters.
"No where in the world can you roast on so many machines in one place at one time."
How was attending Retreat helped you as a coffee professional?
KK: learning and gaining more knowledge about coffee.
Is there anything you learned at Retreat that you took back to your coffee roastery/shop?
KK: I learned loads of things and just came back to my work inspired to do more and teach others that come to my office.

Are there any conversations from Retreat that's stuck with you?
KK: Nothing in particular. Each year I ask how can they do a better Retreat and I am always impressed that they do. Great classes and labs.

What's your fondest memory of Retreat?
KK: Just great times visiting with old friends and making new friends.

Did you make any lifelong friends at Retreat?
KK: yes of course, always meeting new friends. Some have left the industry and some unfortunately have left us forever.

Why would you recommend Retreat to roasters?
KK: Best learning venue, no where in the world can you roast on so many machines in one place at one time.
Join Kevin at CRG Retreat August 15-18, 2019! For more information and to book your place visit the CRG Retreat website here.